Are you planning to do a long-distance move? If so, you need to pack your things carefully and properly to avoid potential damage to your valuables and inconvenience when loading and unloading your items.
Unfortunately, packing can be challenging. It isn't only stressful and tedious, but it's also time-consuming. If you want to ensure that all of your items are damage-free, you can always work with professional movers to help you with your packing needs. Below are the other ways to pack for a long-distance move.
Set Aside More Time To Pack
Unless you're living in a one-bedroom apartment, you don't need to dedicate as much time to packing compared to a family of four or five with a huge house. However, allotting ample time to get the work done can ensure that all your items are packed securely and safely.
It'll also alleviate stress since you won't need to rush things at the last minute. So, make sure to spend at least a week before your moving day to pack your things, ensuring a stress-free move.
Purchase Proper Packing Supplies
Boxes from your online shopping sprees aren't good enough to pack your items for a long-distance move. When you're moving, it's better to use supplies explicitly made for packing or moving. You can find such supplies at home improvement shops or outlets dedicated to moving supplies and equipment.
Some of the packing supplies you'll need may include the following:
Special crates and boxes for fragile items
Tapes and scissors
Different sizes of boxes
Packing tapes and duct tapes
Shrink and bubble wrap
Ziploc bags
Permanent markers
Furniture pads or moving blankets
Pack Items Room By Room
You must ensure that your packing plan is based on a coordinated approach that focuses on one room to another. It can be refined further to address additional items and sections in every room. As a result, you'll reduce the chances of experiencing chaos and know how to tackle certain areas of your home.
Once you use this strategy, you'll avoid losing or mixing items. Just consider tagging or wrapping every room's stuff with colored paper to know where every item is coming from before you box everything up. In addition, it may help you to know where everything is supposed to go when you're unpacking.
Stay Organized
Turning a household's worth of belongings into stacks of organized and neatly packed boxing isn't a simple task. Packing takes time, and you'll need to continue living in your house as it transforms into a sea of cardboard boxes.
To stay organized when packing for a long-distance move, here are the tips you should know:
Label Everything –
Ensure that every moving box is labeled with the room and description of contents. It won't only keep you organized during the packing process, but it'll make unpacking a breeze.
Pack The Least Important Items First –
Think of what items are most crucial to your daily routine. These include toiletries, bedding, and cookware. Start by packing things, such as knickknacks, books, and out-of-season clothing.
Keep An Inventory List –
Have a list of everything you've already packed and check off the items when you're done boxing or wrapping them up. This can help track what has been packed and what's still left to tackle.
Pack Valuables Carefully
Glassware and other fragile items must be properly packed and labeled to ensure they won't sustain any damage during the relocation. To do this, make sure to use quality materials. The boxes must be strong and sturdy. You should also have protective wrapping, like bubble wrap.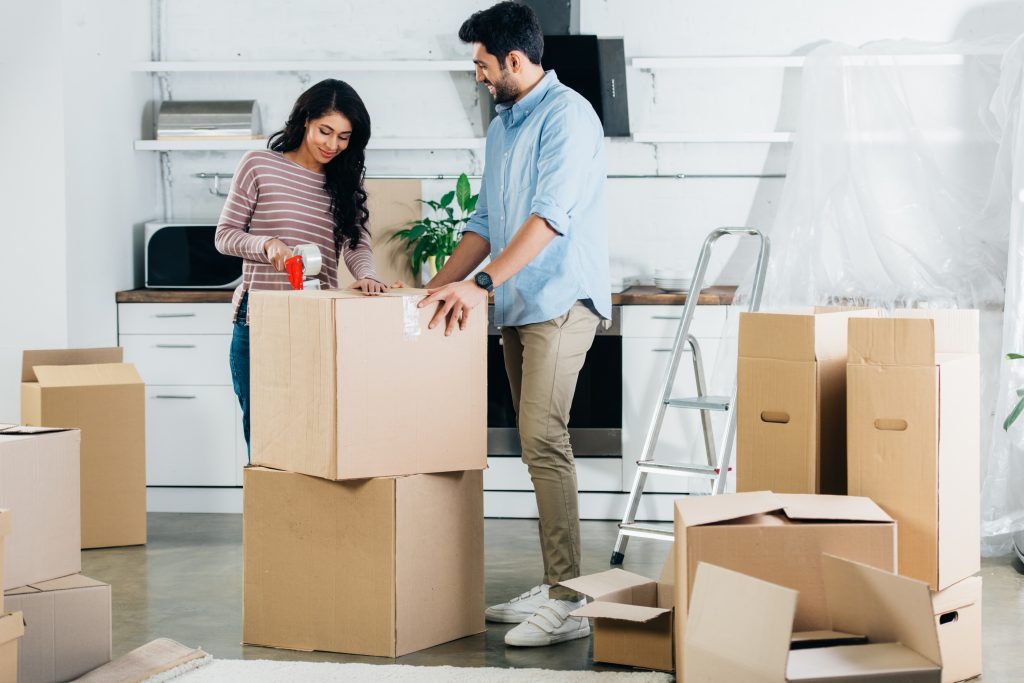 Padding is also essential. There must not be any space in your boxes that will make your things shift during transit. Fill the empty space with foam peanuts or crumpled packing paper to keep your things stationary while inside the truck. If you want to test the effectiveness of the padding, close your box and shake it. If you can hear the items moving inside, it requires more padding.
Don't Box Everything Up
You don't need to box everything. For example, you'll require specific valuables and essential documents close by. It'd be best if you didn't pack things, like your birth certificates and passport. The same goes for your checkbook, as well as debit or credit cards.
Hire Experts For Specialty Items
Unless you can pack like a pro, it's wise to let experts handle your specialty items at home. Moving companies employ professional packers that may help if you have valuable things that require unique crating for a long journey. Some of these specialty items include:
Large glass top
Oversized TV
High valued artwork
Grandfather clock
Piano
Pool table
Bottom Line
Whether short- or long-distance, moving can be stressful because there are various things involved, like packing and decluttering. However, you don't have to worry about anything with proper planning and the above-mentioned packing strategies. If you're too busy to pack your items, leave it to the pros. Expert movers offer quality packing services that will give ease and convenience during a long-distance move.