Wall art may be used in a number of ways to improve the aesthetics of your home. It can give color, depth, and charm to any room. A gallery wall can come to mind when you need to decorate a large, empty wall. And there is nothing wrong with it, but occasionally it's great to change up the entire collection of flat, framed paintings. If you have blank walls that are glaring back at home that you want to be decorated, here are some inspiring wall art designs to get you started.
Bring In a Wallpaper
This interior decoration choice is perfect if you have a big amount but little to no free time because you won't have to spend a lot of time gathering goods, finding frames, or making sure everything goes together. Simply pick a design that appeals to you, have a professional install it, then put your feet up and take in the scenery!
Display a Tapestry
This is an excellent way to give a room some color and patterns. A fascinating piece of texture and even a touch of culture can be added to your home's décor by using tapestries. Consider purchasing tapestries from places that fascinate you, and browse online or at nearby flea markets to find vintage items.
Make a Wall Sculpture Using Dip Painting
Although the most common way to do this is to purchase a readymade piece by an artist, that doesn't mean you can't give it your own unique touch. Consider giving antique farming supplies or kitchen tools with a plank of wood handle a modern makeover by painting them in vibrant colors and hanging them on the wall.
Make Your Art Collection Visible
Another excellent way to decorate a blank wall is to hang your art collection. Whether it is a collection of paintings, photos, or prints, displaying them can elevate the aesthetics of any room. This is a wonderful way to add some character and showcase your artistic preferences. Your prints or pictures can be framed, or you can just display them with pushpins or hanging clips.
Put Your Hats Up
Showcase your skimmers, fedoras, cloches, and trilbies by putting them on hooks on the wall as a practical display rather than keeping them hidden behind closed doors. Keep away from hanging baseball hats unless you are aiming for a dormitory pad vibe. But what if you have no hats? For a similar impact, try the same technique with your bold necklaces.
Try Incorporating Wood or Metal Statement Decors
Your room might feel more rustic or industrial with wood and metal wall art. Most home design companies offer these items, or you may make your own from recycled wood or metal by following a few simple steps. There are also companies that specialize in custom metal signs, which is a fantastic way to get a remarkable piece of wall artwork. Additionally, don't be scared to experiment because, oddly, wood and metal items go well with the majority of home design trends and décor ideas.
Establish a Gallery Wall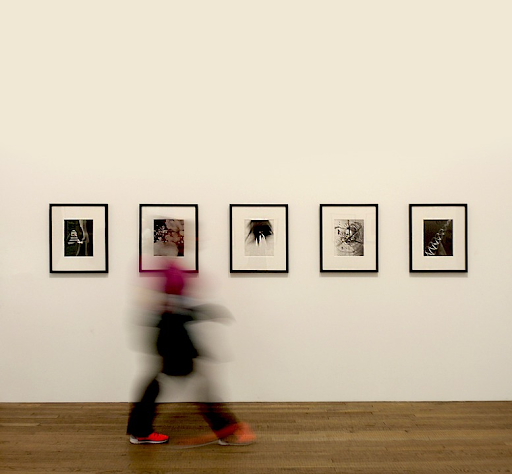 A gallery wall is an excellent way to decorate a huge wall with eye-catching artwork, photographs, and artifacts. To make a unique exhibit, you can combine and match various frames and pieces of art.
Pick pieces of artwork with a similar color palette or motif for a more cohesive appearance. Another excellent option to display on a gallery wall is a collection of artwork or family pictures to document memories. There are readymade kits available online and in department stores that include all you need, including templates and mounting equipment if you're uncertain where to start.
Experiment With Wall Decals
With wall decals, you can add color and charm to the room without the use of paint. This is very useful if you plan on decorating a rented apartment or if you are not permitted to change the paint on the walls. There are many different types of stickers and wall decals, from those in geometric forms to animals and flowers. There are even wall decals that spell words or sentences available today. The choices are limitless.
Hang a Group of Vibrant Baskets
Why settle for one or two baskets when you can group a couple more and hand them all together? Gather colorful woven baskets in a range of sizes and shades, and before hanging them, experiment with different arrangements on the floor. Unable to get vibrant baskets? Make your own by using paint to decorate the interior of simple baskets.
Conclusion
Your home's walls can serve as a wonderful blank canvas where you can freely showcase your style. The only thing limiting the options is your ability to imagine and be creative. So head out and start adding some lovely wall art pieces to your home's blank, dull wall.