Do you feel like you're always struggling to keep up with your construction projects? Maybe you could use some tips to improve your productivity.
Construction is one of the most time-consuming and labor-intensive industries out there. And, as the demand for quality projects increases, so does the need for efficient workers. Here are 9 tips to help you become more productive and efficient when working on construction projects.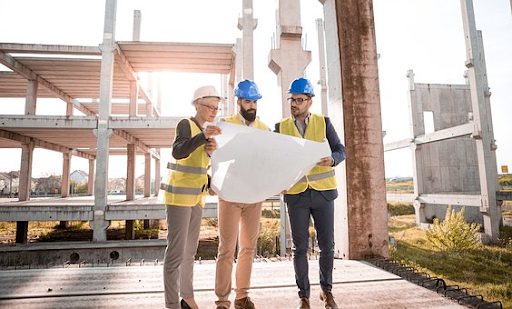 By implementing these tips, you will not only save time but also increase the quality of your work. Interested in getting started? Check out our top picks for the best construction productivity tools.
1. Use project management Software to Track Deadlines and Progress
This is especially important if you have multiple projects going on at once. By tracking deadlines and keeping a record of project milestones, you can avoid disputes and confusion over who is responsible for what.
Additionally, using project management software will give you a better overview of how much money you're spending on each project, which can help you make informed decisions about which ones to invest in further.
2. Improve your Organizational Skills
If you want to improve your productivity in construction, you need to have good organizational skills. In order to be effective, you need to plan and organize your work carefully. You also need to stay organized while working on a project, so that everything goes as planned.
3. Utilize Technology
Another way to improve your productivity in construction is to use construction technology. This includes things like computers, smartphones, and tablets. By using these tools, you can access information and files quickly and easily.
4. Make Use of Resources
You also need to make use of the resources available to you. This includes hiring additional workers, using machinery, and purchasing additional supplies. By taking advantage of these resources, you can speed up your project timeline and save money in the process.
5. Take Breaks
If you want to improve your productivity in construction, you need to take regular breaks. This includes eating a healthy meal and getting some rest. By taking breaks, you'll be able to come back to work refreshed and ready to tackle another task.
6. Break Work into Smaller Tasks
Breaking work into smaller, achievable tasks is one of the best strategies to improve productivity in construction. By creating short-term goals, workers can focus on one element of the project at a time, allowing them to complete tasks more quickly and efficiently.
By breaking down complex projects into manageable parts, construction teams can maximize their efficiency and productivity.
7. Use Tools Effectively
Construction projects can often be complex and require a variety of tools to complete. To maximize productivity, it is important for contractors to use their tools effectively and efficiently. Increasingly, contractors are taking advantage of advances in technology to automate processes, streamline communications, and track their performance in real time.
By leveraging the right tools, construction companies can ensure that their resources are being used efficiently and that the project is moving along in an orderly fashion.
8. Exercise Proper Safety Practices
Safety should always be a top priority on any construction site. Accordingly, exercising proper safety practices is essential to maintaining a productive work environment. This includes making sure workers are equipped with the right safety gear, following protocol with hazardous materials, and having safety meetings to ensure everyone is on the same page.
Additionally, supervisors should ensure employees are well-trained and up-to-date on industry standards. Taking the time to create and maintain a safe environment for employees can help boost morale and improve productivity in construction.
9. Encourage Teamwork and Communication
Teamwork and communication are key to improving productivity in the construction industry. By encouraging collaboration among workers, projects can be completed more efficiently.
This could involve creating a clear chain of command, better communication between managers and workers, and creating a team-oriented atmosphere. Additionally, having a system in place to address any conflicts that arise between coworkers can help ensure that productivity remains high.
Conclusion
In conclusion, productivity is a crucial component in the construction industry. Furthermore, if you don't give it the focus it requires, the project may be delayed and the budget may quickly spiral out of control. Maintaining optimal production levels, however, might offer you a number of benefits in terms of time and money.