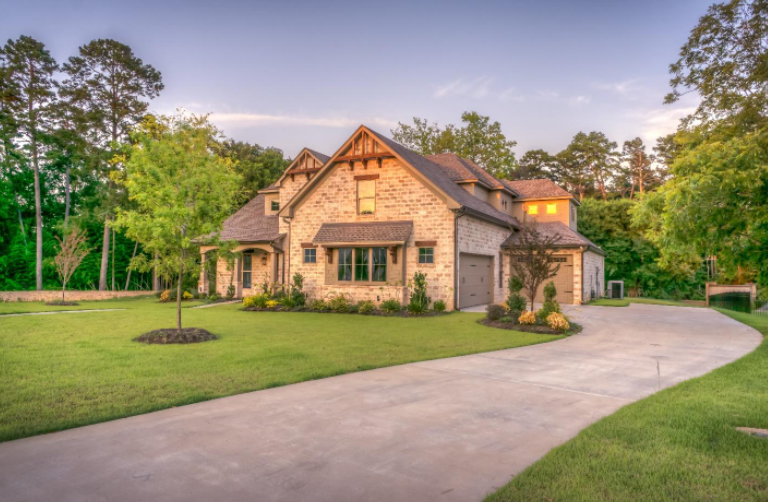 You may sometimes pass by a house that looks stunning because it has a decorative driveway. You often wanted to remodel your driveway but backed out thinking of the cost. Well, not everything that looks good has to be expensive. There are ways you can renovate a portion of your house on a tight budget. However, if budget is a non-issue for you, you may focus solely on design and innovative ways to utilize space. In addition, a well-decorated driveway helps improve the house's monetary value. So, not only do you feel good after the renovation work, but you also stand to get more profit on the resale value. Continue reading this article to learn valuable tips on redecorating your driveway. 
Use Of Mixed Materials: A black asphalt driveway provides a home with a classic look. Asphalt is one of the cheapest materials available to pave your driveway. Therefore, if you have a tight budget, you may want to consider asphalt as your prime material for the driveway. Search for a local provider to fix your driveway. For example, one living in Arizona may contact One Stop Asphalt in Phoenix to redecorate the pavement. 
While using one material can be affordable and less time-consuming, you may also go for mixed materials to get that unique look on the driveway. For example, in addition to using asphalt, you may also use stones to create designs and patterns on the driveway. 
Concrete and stone are combinations that work great in creating patterns and design. You can even incorporate soil and grass to create a design on the side of your driveway. Using plants to enhance the borders is a sure way to get people to notice your driveway. 
A Gate: You might not require a gate at the boundary of your house, but having a gate will enhance the house's beauty. The gate also restricts intruders from wonder into your property unannounced. Therefore, consider building a wall or a fence around the house and installing a gate. Most luxury homes have iron bar entrances that let the passers-by peek through the gate to the property inside. 
Prolong The Driveway: While designing the driveway, you may prolong the same accordingly to create a pattern in your garden. The driveway that leads to the garage may also take one to the guest house. One can park the car in multiple places depending on their specific needs. The trick is to think outside the box while designing the path. Your driveway will look much better if you can organize the sidewalk along with it. Depending on the length of the driveway, you may add flower pots or even a fountain beside it. 
Maintenance: You can design your beautiful driveway and translate that into reality. But if you do not maintain your driveway, it will do the opposite of attracting people. However, some materials require less care than others; for example, asphalt driveway does not need much maintenance. And you can fill the cracks if any appear in a few years. On the other hand, fixing the cracks with concrete or stone driveway is more time-consuming.